How to have a Charcuterie Board Party
Charcuterie boards can be used for more than just the starting course at your party. In fact, they can be the center of your whole celebration.
The great thing about charcuterie boards is that they can please just about anyone, and your guests can create all sorts of combinations to keep their experience enjoyable. Plus, you won't have to turn on the stove if cooking isn't one of your strongest skills.
While putting together a charcuterie board may seem overwhelming at first, it's actually pretty simple and enjoyable. That's why we have put together all sorts of tips to create the ultimate charcuterie board that is perfect for your party.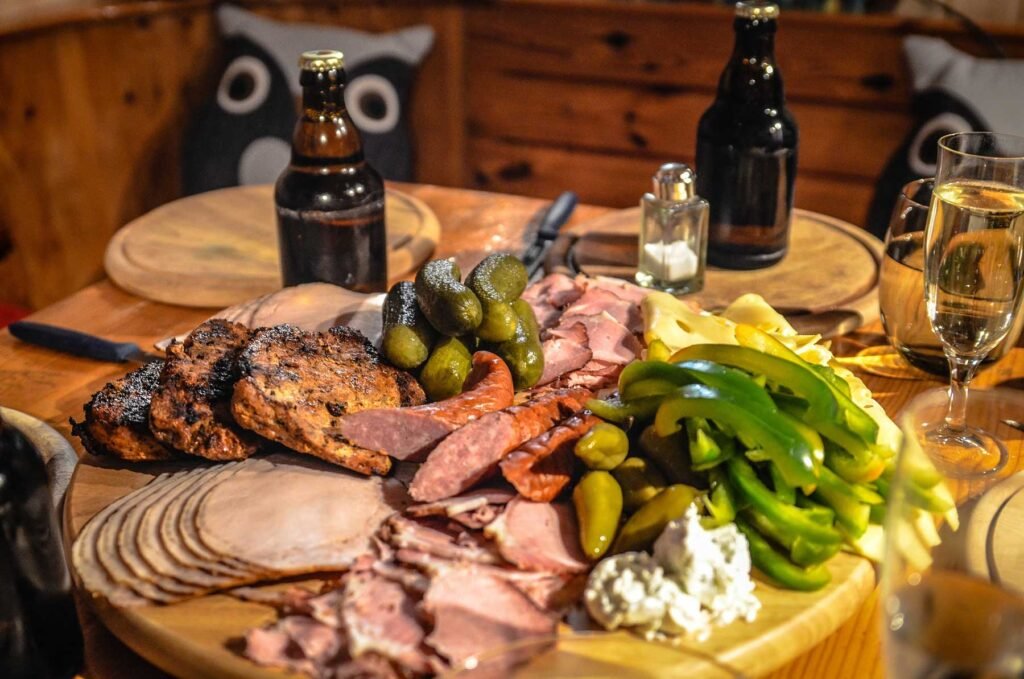 What Goes On A Charcuterie Platter?
Charcuterie boards are platters that have all sorts of meats and cheeses, along with other accoutrements arranged in a variety of ways. How you put your platter together is totally up to you! Follow some of our suggestions to help you get some meat and cheese tray ideas.
MEATS & CHEESES
When it comes to charcuterie board meats and cheeses, you'll want to hit three notes:
Add a unique look to your meats and cheeses by cutting them into different shapes such as triangles or cubes. Also, vary their thickness so your guests have options and can fully enjoy every bite. Change up the style of your charcuterie platters by arranging slices horizontally, vertically, diagonally, or a combination of all. If you're using a circular platter, set up your meats and cheeses in a clockwise direction from mild to bold. With a rectangular or square board, align mild to bold meats and cheeses from left to right.
Be sure you have options available for everyone. Don't be afraid to have plain meats on your plate, these types of meats are perfect for guests who are unfamiliar with cured meats. If you're not quite sure what types of meats and cheeses you plan to serve, visit a specialty grocery store where they'll allow you to sample meats and cheeses so you can see which pairings you like best. You can also ask your guests what they prefer beforehand to prevent any food from going untouched.
NUTS
Here's a great cheese board idea – add nuts! Nuts offer a great contrast to the texture and taste of your cheeses. These are some of the most commonly used nuts:
Pistachios complement the texture of creamy cheeses
Almonds and walnuts add flavor to aged cheeses
Pecans add sweetness to salty cheeses
You can place bowls of nuts on or near your charcuterie board, or use them to fill in the gaps between meats and cheeses.
JAMS
Like meats and cheeses, you should also have different types of jams available for your guests. Jams add flavor and sweetness to balance out the dry and salty meats and cheeses.
Place jams in the center of your cheese board so that all of your guests have access to them. Also, add a small spoon or knife alongside your jams for guests to easily add a dollop of sweetness.